BEIR Holster Co.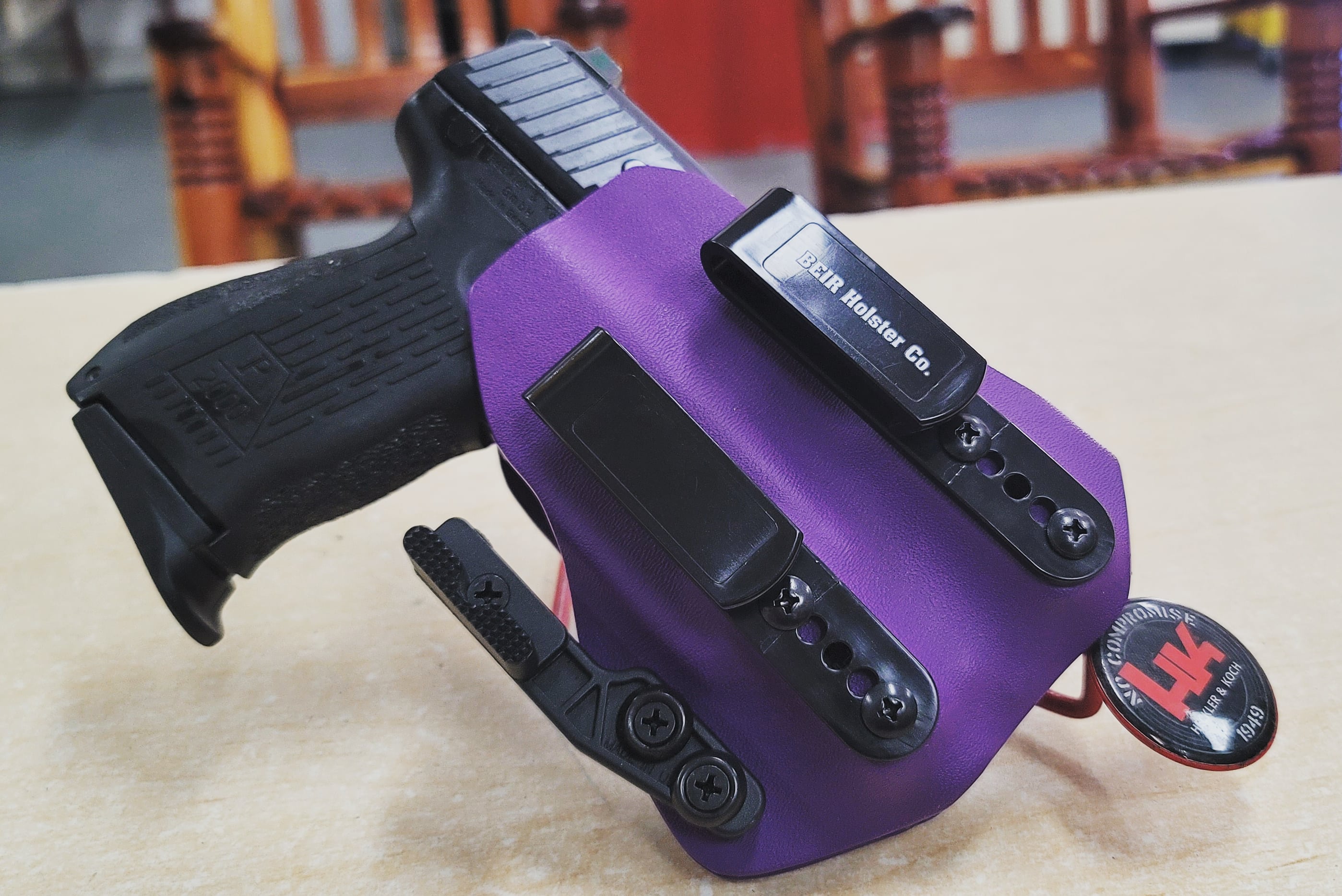 We're now making custom holsters! we have a full line up of IWB, AIWB, OWB, Chest holsters, Thigh Rigs and others in multiple different colors, we can do any make of handgun, and some really tiny subguns (like the original scorpion or a MAC) with any variety of lights, lasers, or other accessories you may have!
Note that some guns may need to be dropped off with us for a few days depending on mold selection
-Off the wall holsters (Not Made to Order) $60
-Most Custom Holsters (Made to Order) ~$80
-Drop Leg/Chest (Made to Order) ~$100
Pricing Varies by Project these are all rough estimates
Lead time on all holsters is typically 2 weeks or less but may vary.