Ladies Day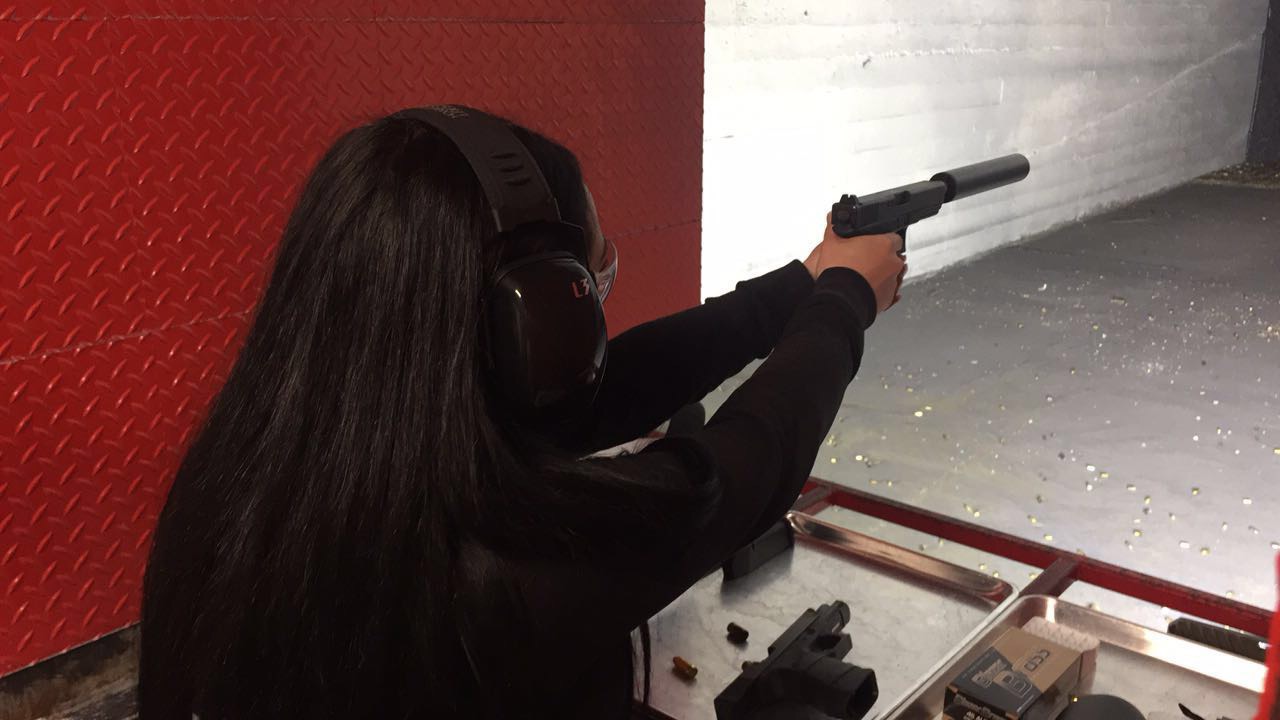 At Bull's Eye Indoor Gun Range, we set aside every Monday for ladies, charging half off the cost for shooting and gun rentals. On Mondays ladies get $5.00 off their lane, so bring your friends for an incredible night of fun. Whether you just plan on plinking around, or engage in serious practice, we have everything you need.
No matter what season it is, Bull's Eye Indoor Gun Range offers a dry, climate controlled environment where you have access to anything you need for target shooting practice. It is located on Puyallup Avenue, two blocks to the North of the Tacoma Dome.
If you wish to take a class, our trainers from NorthWest Tactical will work with you, whether you wish to go over basic gun safety or how to shoot a rifle.
Think about it! Perhaps a special birthday, Mother's day, or a special event is coming up. Why spend hours searching for the perfect, elusive gift? Plan a night at the range. Even your mother has the ability to pick up a gun and aim it at the target. Perhaps you are in charge of planning an interesting bachelorette party for your friend's wedding. It doesn't have to be the night before the wedding. Why not come down on a Monday and shoot with us? Give us a call and find out what opportunities we have to offer for your party.
If you know someone who loves shooting, we offer gift certificates throughout the year. Sign up for a membership to enjoy great savings all year long. If you get the six-shooter card, your sixth visit is free.
At Bull's Eye Indoor Gun Range, ladies day is every monday. We are here to meet all your target shooting needs and offer any help you need to make your experience comfortable and fun. Lady's Day is our way of welcoming you to our range where you will find great instructors, friendly staff, and every product you may need for your shooting satisfaction.