Military Appreciation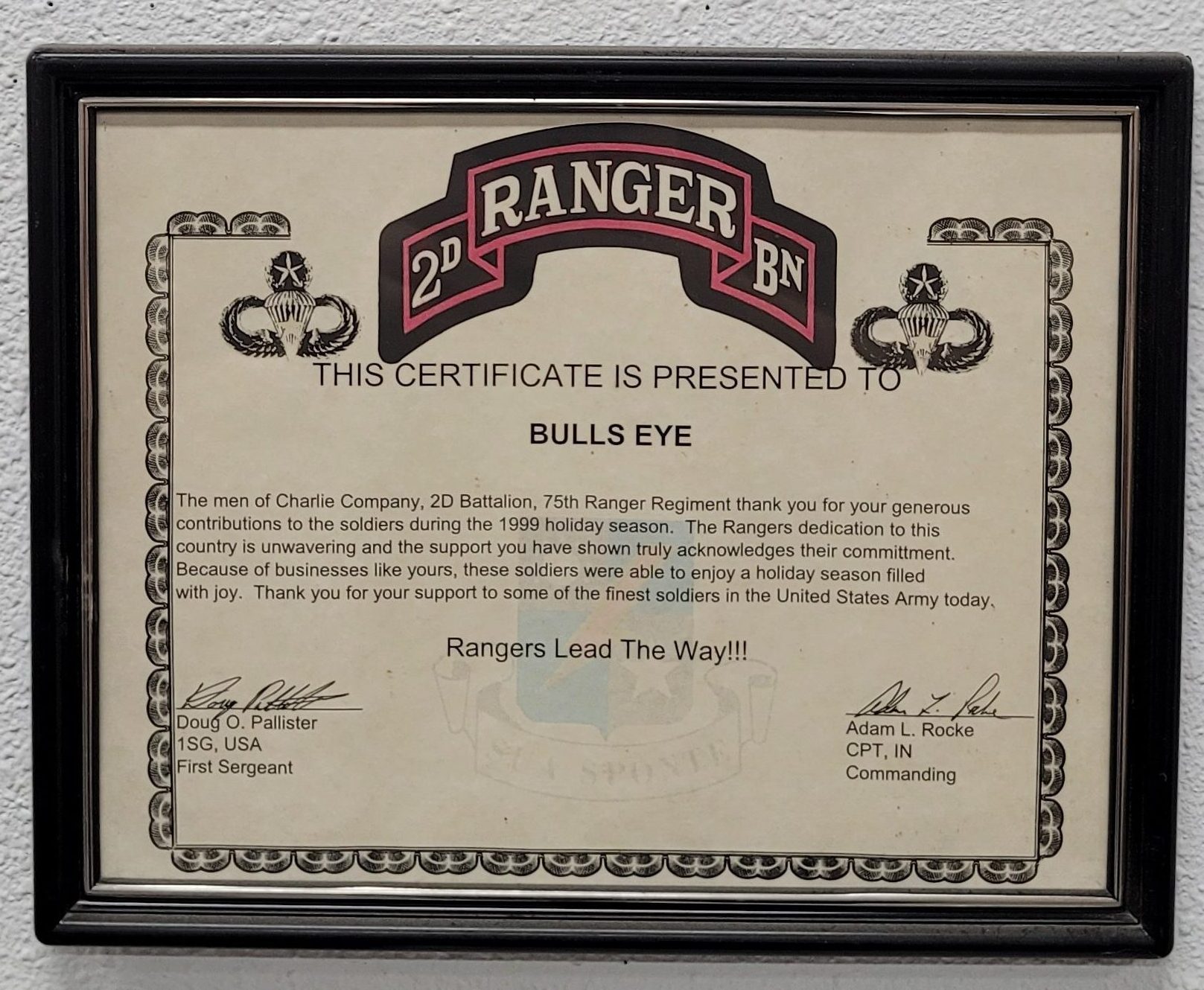 Military Appreciation Day is every Tuesday. You will receive a lane at NO cost with the purchase of $10 or more. IF you've got everything you'll need for the range, just pay $3.00 to get on our lane.
As long as you have a military ID, you will be able to take advantage of this discount. Military appreciation day is good for all active, retired, honorably discharged military veterans.
At Bulls Eye, we want to thank you for your service and this is the best way that we can think of to say it for all of your years of hard work protecting our country. Grab a lane to shoot your firearms, let off some steam, and pay considerably less for doing so!
Keep in mind that while your CAC card is a valid form of military identification we can not use it as identification to get on range, so please bring your state ID as well!