Range Price/Policies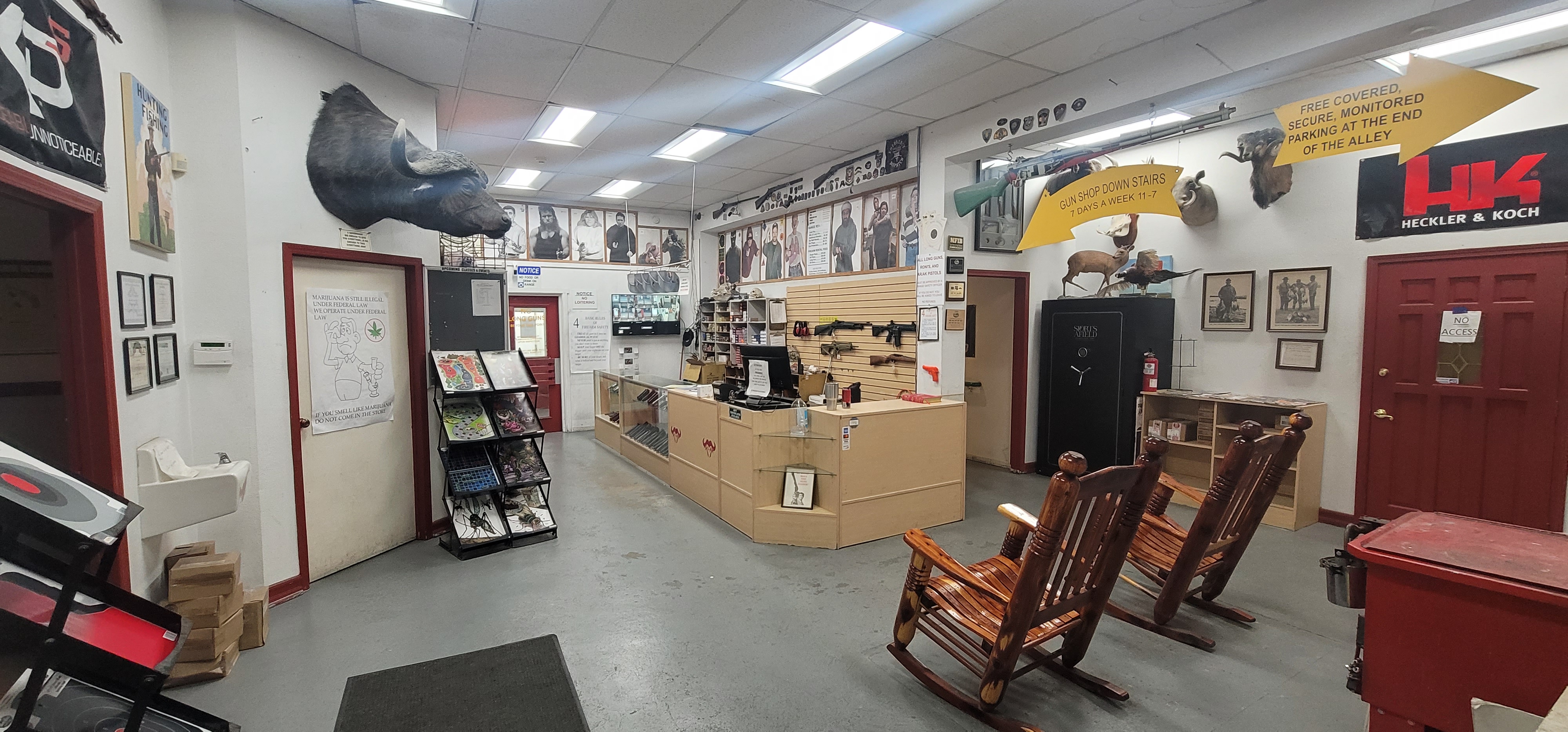 Our range is 50' long, we offer 12 lanes with electronic target carriers.
Once you purchase a lane there is absolutely no time limit.
At Bull's Eye we allow silhouette & situational targets (bad guys doing bad things).
Our Rental Selection:
We have Berettas, Caniks, CZs, FNs, Glocks, Kimber, HKs, M&Ps, P80, Rugers, Sigs, Springfields, Stoeger, Walthers, and Revolvers .22lr-.44mag. We also have several long guns .22lr, 12ga Semi and Pump, 9mm, 45acp, and a .30 Carbine
Restrictions on Ammo: Any 12ga or 16ga ammo must be Buck or Slug (Birdshot, Gameshot, and Target/Clay shot will not be allowed) we do allow rifles chambered in pistol calibers and several rifle rounds like .300blk, .22lr, 45-70, .30 carbine, and more we DO NOT allow 5.56/.223, 7.62/.308, 7.62x39, 7.62x54r or .50BMG. We do not have a restriction on caliber, however we have a restriction on speed, which is 2000FPS, if you are unsure what speed your caliber goes you can always call or check the internet. We also do not allow SOLID COPPER projectiles
Targets: We've changed our target system. Customers will now be able to view all targets on every wall with numbers and prices associated with them. Once the Range Safety Officer has cashed you out at the till, the customer will then be able to gather their targets before heading to the range.
Prices of our range:
$15.00 for the lane (If you spend $10.00 or more on merchandise we discount $5.00 from your lane)
$7.00 for additional shooter (up to 3 additional shooters per lane)
$.75 for earplugs
$1.99 for eye protection sale
Rentals: Remember to bring a friend if you DO NOT own a firearm.
$10.00 for access to just one pistol.
$20.00 for access to all of our pistols.
$15.00 for the wall.
$35.00 for access to everything.
NO TIME LIMITS, you can leave and then come back if you'd like.
Firearm rental policy:
If you are renting a firearm from us you will need to use our ammo that you purchased from us that day.
We cannot rent firearms to individuals that are unable to legally possess a firearm.
We cannot rent firearms to any individuals who do not have their own firearm with them at the time of rental. If you are unarmed, we do require two adults to be present on range. This helps reduce negligent use of our weapons.
Ear & Eye protection is absolutely required without exemption.
Children/Minors: 
All minors must be accompanied by a parent or LEGAL guardian. Children 8 and up are allowed on range.
These policies are strictly enforced.
For any questions please feel free to give us a call 2536272855